If you are a gaming enthusiast, you have probably heard about the Nintendo 64, a classic video game console released in 1996 in Japan.
The console gained a lot of popularity in a short period of time, providing a unique gaming experience for every enthusiastic gamer who enjoyed playing various entertaining games.
As one of the top-selling gaming consoles of all time, it influenced the evolution of our gaming technology. But will Nintendo 64 increase in value in the following years? Let's get into more detail in this article.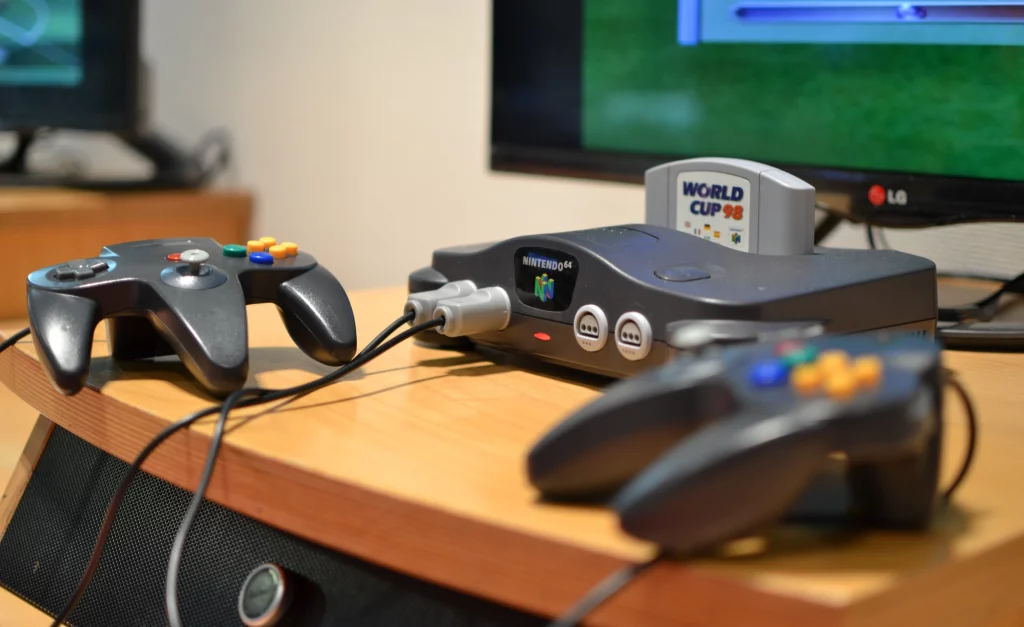 Will Nintendo 64 Increase in Value?
According to the online market, Nintendo 64 has been in high demand and will likely remain so in the following years. That said, the consoles increase in demand, resulting in a supply shortage, and the prices continue to grow.
While there is no guarantee that this gaming console will increase in value, the chances are very high, so it is an excellent time to invest in it.
Nintendo 64 Increasing in Value
The Nintendo 64 is considered a retro gaming console; hence it is an excellent investment, especially if it is in good condition.
However, the console needs to be purchased and sold at the right time to make a profit, as is the case with stocks, shares, and other investments.
Since gaming consoles now have different requirements, the Nintendo 64 system has provided an authentic gaming experience.
For this reason, many gamers are nostalgic and passionate about receiving a collection of games they used to enjoy playing in their childhood.
This probably doesn't come as a surprise, as this home video gaming console was sold in millions of units worldwide upon its release.
Also read: Best Atari 5200 Games
Nintendo 64 Cost
The lifespan of Nintendo 64
When the gaming console was first released in the United States, it had a retail price of $199,99 in September but was offered at $600 by the end of December. The Nintendo 64 was a huge success after it was released.
However, it was discontinued in 2002, and the last production run ended in 2003. Still, Nintendo 64 remains one of the most popular best-selling video game consoles of all time.
Is the Nintendo 64 worth purchasing and selling nowadays?
The games on Nintendo 64, which was the company's first 3D gaming platform, had an impact on platforms released afterward. So, will Nintendo 64 increase in value?
There is plenty of interest in this gaming console, and chances are it will remain the same in the future. Nintendo 64 has also secured the second spot on eBay's top-selling gaming list.
If the gaming console is a limited edition and comes with its original parts, including the box, label, and receipt, it will significantly impact the price.
Generally, the prices range between $30 and $300, depending on the condition of the console and the accessories it comes with. The new complete in-the-box gaming consoles can sell for significantly more money, and in some cases, sellers ask for thousands of dollars.
More about the value of the Nintendo 64
As is the case with any market, the prices go constantly up and down, so if you are planning on getting your hands on this classic game console, make sure that you do so at the right time.
This retro gaming technology was innovative with the Nintendo 64 features, including game console design, realistic character movements, and incredible graphics for that time. The games made for N64 had a huge impact on modern gaming.
Aside from the console, the games you could play on this gaming system also come at an incredible price. Games in a factory-sealed box are much more expensive than used ones, and even a small dent in the box can reduce the game's price.
Some of the most expensive games are Ogre Battle 64: Person of Lordly Caliber, Paper Mario, Vigilante 8, The Legend of Zelda: Ocarina of Time, Mischief Makers, and others.
Among the highest-selling games is Super Mario 64, one of the most popular video games worldwide.
Also read: Best N64 Emulators for PC
Why Will Gaming Consoles Increase in Value Over Time?
There are a couple of reasons your gaming console may increase in value. The main reason is that it helps gamers relive their childhood by playing the games they used to enjoy.
Particularly Nintendo 64 had some of the most popular games, so many adults like to reminisce about the experience of playing them and refresh their memories.
Nintendo 64 has an advantage over other gaming consoles because it was the last one that used cartridges as storage for games.
Additionally, many collectors like to collect retro games and consoles. Hence, gaming consoles can be sold at a very high price if they are well-maintained. They are also very hard to find, so their demand is very high.
The fact that the consoles and the controllers come in several rare color variants also greatly impacts the prices.
Where to Find Nintendo 64 Retro Gaming Console and Games
If you have decided to invest in the N64 gaming system, a good starting point is visiting online auction sites. There are also online retro game shops that cater to games and collectors, so you might find what you want.
However, you must ensure that the shop is reliable and established to avoid fake seals and scams.
Read more: Best DOS Games of All Time
Conclusion
Will Nintendo 64 increase in value? If you found yourself wondering, now you know how valuable this gaming console can be.
The price for this retro gaming system has been consistently on the rise in recent years, and it will likely continue to do so in the future.
Due to the low supply but high demand for such gaming consoles, many people opt for this type of investment as they would like to obtain them.