Risk Online • Play Risk Board Game Online for Free
Risk online is one of your favorite childhood strategy games that embraced the wave of technology and chose to entertain you in the new age. Yes, it is an online version of the old Risk board game that our younger self fell in love with years ago. At that time, there existed a board with a colossal map of earth having 6 continents and 42 territories. All the players played towards conquering each other's territories using a rolling dice.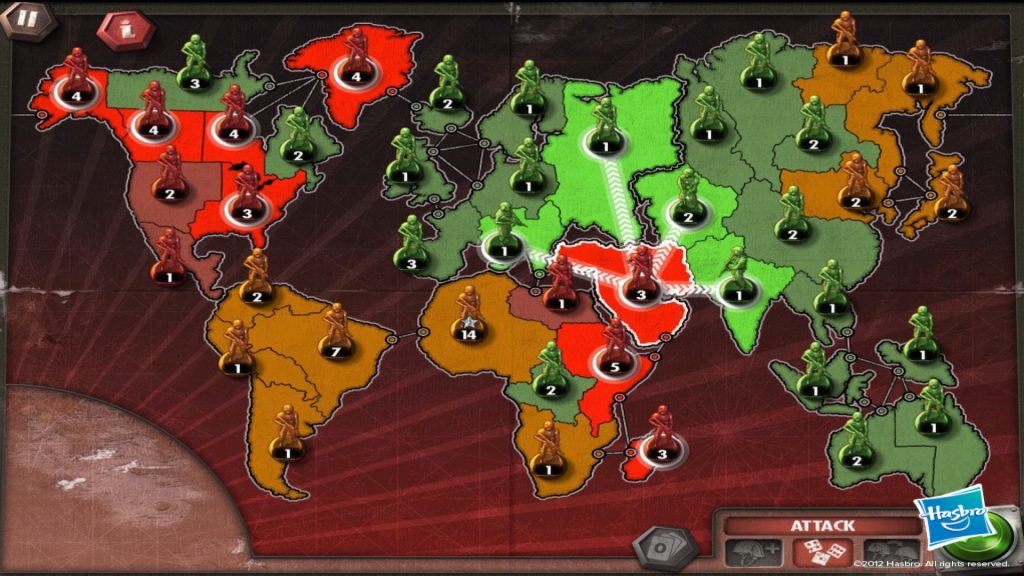 It was a lot of fun as long as you had enough friends who agreed to play the game with you, and I think we all have struggled with that at some point. But technology has kept its promise of making our lives easy, so with Risk online you do not have to worry about knocking your friends' door and begging them to play with you. Since Risk online is a multiplayer game, there are a plethora of players around the world who you can compete with or you can also play Risk against computer.
Where did it all begin?
Risk game was first introduced to the world in 1957 by Albert Lamorisse, a French film director. Then a second version of the game known as Castle Risk was rolled out in 1986. This version consisted of a map showing European castles of the eighteenth century, unlike the original version that had a political map of the world. Then 2001 witnessed the Risk board game map containing moon and ocean territories, making it a futuristic release. Post that many themed versions of the game were brought to life for the world to enjoy.
What does the gameplay look like?
The gameplay of Risk online revolves around diplomacy and conflict. The very straightforward goal of the game that every player works towards is to win over the world by defeating all other players using one's army. Now, one of the reasons why this game is so popular across the globe is that it is very engaging. That's because it requires you to gradually get used to the do's and dont's of the game and sharpen your skills as you move forward in the game. After all, you are looking to conquer the whole world!
To sum up it up, there are four basic moves that you need to establish to make your global domination dream come true.
Acquire: This is where the game of Risk begins. All the players involved select or claim territories turn by turn. This goes on until all the territories have been acquired. As soon as no unclaimed territories are left on the map, the game moves on to the deployment phase.
Deploy: in this one, all the players go ahead and deploy their armies on all the territories they have occupied. This phase ends as the last player assigns his units to his territories.
Attack: Then comes the fun part where players take turn to attack the armies of the opponents in order to capture their territories.
Fortify: For taking over the world in Risk online, you of course need to have a strong unit by your side. So this phase involves strengthening your defense units and fortifying the territories you have acquired. This helps you to sustain in the game for longer duration and go on claiming the whole world.
Life has become extremely stressful and a little entertainment here and there is never a bad idea. You can play Risk online while waiting for your food at the cafeteria. Or you can play it from the comfort of the couch at any time of the day or night. And that is what makes it a great online game.