As every 90s kid knows, the days were better when Nintendo developed the Super Nintendo Entertainment System. You could spend your entire day having fun and playing games on it. And there were not only single-player games. The 90s were the decade of some of the best two player Super Nintendo games.
You could spend your afternoons after school playing with your friends without having to wait for a turn. Even today, with so many new gaming consoles that you can purchase, the SNES remains, for many, the most entertaining one.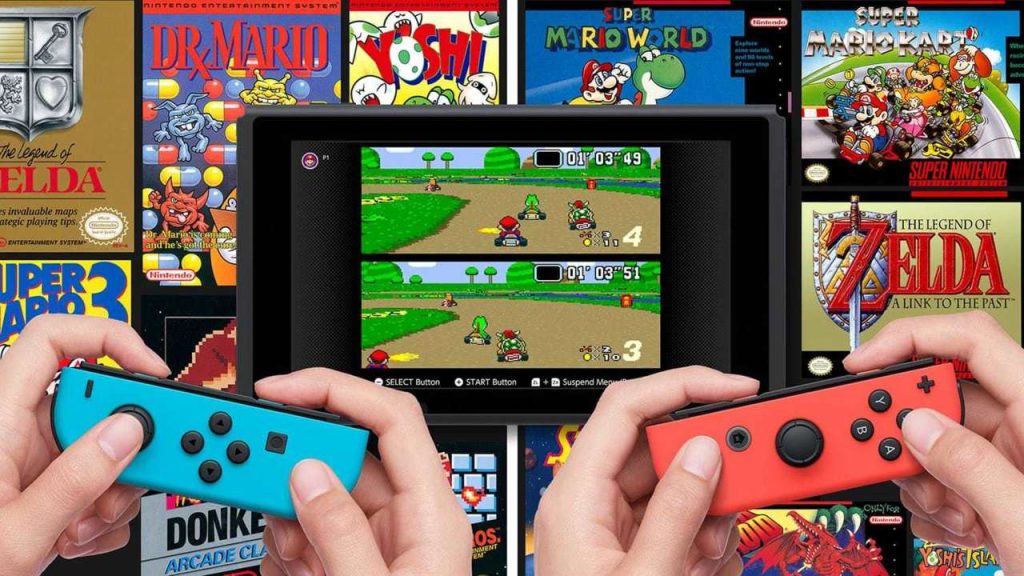 The Best Two Player Super Nintendo Games
The SNES has many two-player games for gamers to enjoy with friends. Some of the best include:
Super Mario Kart
Super Bomberman
Mortal Kombat
Zombies Ate My Neighbors
Teenage Mutant Ninja Turtles: Turtles in Time
Super Smash TV
Secret of Mana
Street Fighter II Turbo
Aero Fighters,
Joe & Mac and many more
Super Nintendo Two Player Games
Super Mario Kart
I cannot start this list without mentioning Super Mario, more notably Super Mario Kart. It is an incredibly fun game you can play with a friend in a two-player setting. 
In Super Mario Kart, you can race against each other in Match Race mode, or you can choose Battle mode. In the latter mode, your objective is to defeat the other players by attacking them with power-ups and destroying the balloons surrounding each kart. Mario Kart combined the famous genre of racing games with the ever-popular world of Super Mario.
Super Bomberman
Your goal as you move around the grid screen and dump bombs on adversaries while dodging them between barriers that can be destroyed and avoiding those that you cannot destroy. In the two-player mode, you can assist your friend in continuing to advance through stages and win challenging battles.
The simplicity of the game is the reason why it has received so much attention. It was later distributed on numerous platforms, including Wii and GameBoy, but the creators maintained the originality throughout.
Mortal Kombat
One-on-one combat was first introduced to the gaming world in Mortal Kombat. Mortal Kombat ruled multiplayer battles before street fighter or any other fighting game became well-known.
If you enjoy modern Mortal Kombat, you might be interested in exploring its past to see what the earlier Mortal Kombat games looked like. Although there may not be a large cast, there are some familiar faces like Subzero, Johnny Cage, and Raiden, each with special finishing abilities to destroy opponents.
Zombies Ate My Neighbors
Zombies Ate My Neighbors was a favorite among kids back in the day. The game combined adventure, horror, and lots of fun. With a hint of terror and a variety of weaponry, including a lawnmower, this classic game will keep you captivated.
Aliens, ghosts, and vampires will soon come to haunt you, but you must aid your pal in fending them off with water pistols and soda cans.
Teenage Mutant Ninja Turtles: Turtles in Time
The most popular cartoon in the 90s was, without a doubt, the Teenage Mutant Ninja Turtles, so when the TMNT: Turtles in Time hit the market, every kid was asking their parents for a copy. The game is an excellent two-player game that allows you to travel through time and fight alongside your friends. But also, you can fight against each other in the versus mode.
Read more: How Much Is a Used Nintendo 64 Worth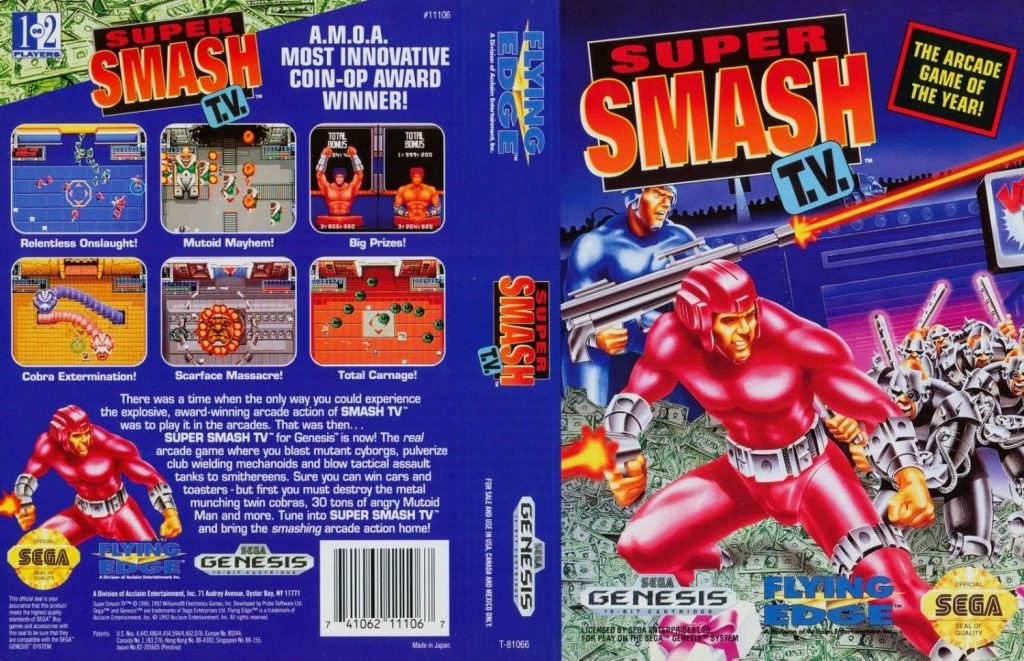 Super Smash TV
For those who like games that are a bit more violent, there is Super Smash TV. You can play as a contestant on a TV show alongside your friend and defeat and murder an opponent to win prizes in this dystopian society.
However, the game is best played with your adult friends. Maybe wait before introducing your children to it, as it may be too violent.
Secret of Mana
Square Enix's Secret of Mana, which features open combat and a sizable RPG, satisfies all the demands of contemporary gameplay. The Secret of Mana has retained its appeal after nearly three decades because contemporary games cannot even come close to matching the quality of vintage co-op RPGs.
Street Fighter II Turbo
There is no SNES action game that can compete with Street Fighter II. Street Fighter is the game of choice to challenge your friends when you want complete control over your gaming character and the ability to execute various attacking moves.
People adopt a serious stance when playing this game, which they adore. Once you play a few rounds, it becomes a perfect game choice that is impossible to resist. Street Fighter will keep your attention and provide you with heart-racing fun for hours.
You can choose the game's most courageous characters, such as Ken, Chun Li, and Vega. They are sure to aid you well in defeating your opponents.
Aero Fighters
The Aero Fighters game is essential to the arcade genre. It is the perfect example of how classic video games are still popular today. Additionally, multiplayer puts you in a position where you must overcome every obstacle. You and your friend can compete against one another and have fun doing so.
The game has pretty simple shooter mechanics. If you press button "1", you fire normal weapons, while button two launches a special attack. The game has a long list of characters, which is another reason it became so popular.
Joe & Mac
Joe & Mac, another classic among the top two-player SNES games, includes many difficult levels where your objective is to fight the adversaries until the bosses wait to drain all of your energy.
It takes a similar approach to Super Mario, but it is set in the stone era, so if you enjoy playing games set in the past, you will enjoy this one.
Also read: Will Nintendo 64 Increase in Value?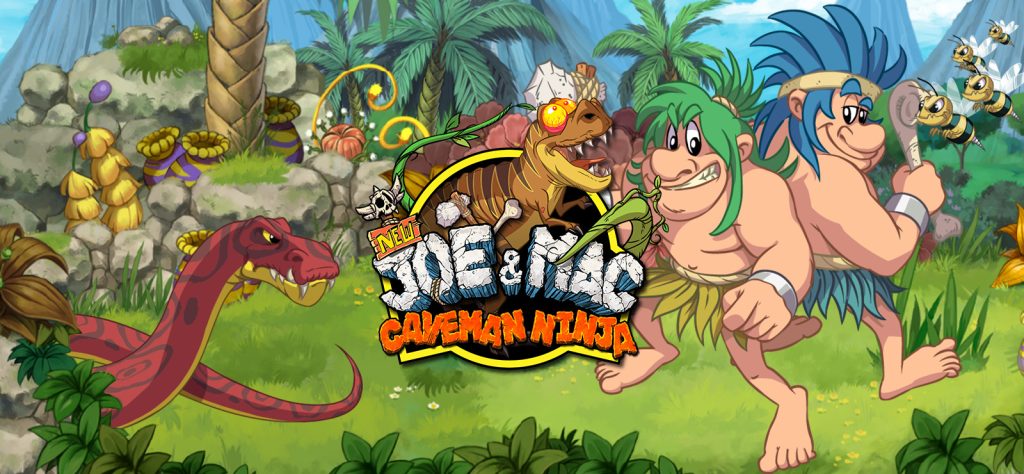 Conclusion
In conclusion, you cannot go wrong with picking up a few SNES games for anyone interested in old-school gaming. You will be able to enjoy some of the best two player Super Nintendo Games with a friend. Or you can introduce your kids to the games of your childhood.
From Super Mario Kart and Mortal Kombat to games about your favorite cartoons like Teenage Mutant Ninja Turtles: Turtles in Time, and many more, you can take a trip down memory lane.