Are you an 80s kid? If you are then, you have stumbled upon the right page, which is going to take you on a nostalgic ride today. If you are from the world of PlayStation and Xbox and of course not an 80s kid, you sure are about to learn about the cool Atari 7800 games that blew the market in the 80s.
For those of you who don't know, Atari 7800 is an 8 bit home video gaming console launched by Atari Corporation in 1986 after the failure of its predecessor, Atari 5200. Its introductory cost was around US140$ (equivalent to $327 today). It had many interesting games and in this article, we will read about the best Atari 7800 games.
Best Atari 7800 Games
Atari 7800 didn't have a long commercial life, so Atari Corporation could only officially release a total of 59 games. Let's jump in and cherish about best Atari 7800 games.
Ms. Pac-Man
The 7800 version of Ms. Pac-Man would make a fine addition for anyone to add to their 7800 libraries, especially if they are fans of the Pac-Man games. All the elements of the arcade classic have been recreated truly for the 7800 consoles. There are mazes, fruits, sound, intermissions, and even the blinking marquee for the title screen. This is as close as you can get to the arcade version to play at home on your Atari 7800.
Joust
Players in Joust saddle up on a floating space ostrich. They test their valor upon evil alien knights who sit atop giant birds. To defeat their opponents, players must collide with them while being at a higher altitude. After defeating your rivals, the player has to quickly recover eggs that drop before they hatch more dangerous foes. 
Even a second player(riding on an emu) can play this game to help you out if things get difficult. It also gives you points for killing human players, which makes the cooperative gameplay extremely competitive. It's all about your understanding of how to use your bird's momentum to your advantage, which requires real skill.
The standard 7800 controller is not the very best for arcade-based gameplay, but as an alternative, you can always use a 2600 joystick. Overall, Joust helped explain what multiplayer gaming was all about.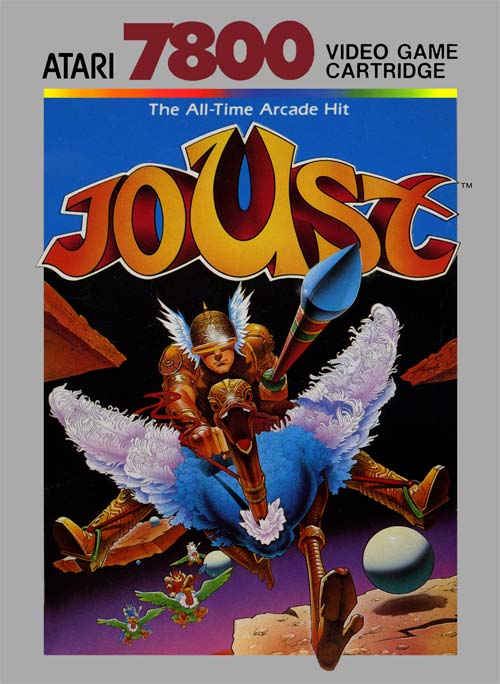 Galaga
Galaga's name is identical to space shoot-em-ups. The Atari 7800 version of Galaga absolutely looks wonderful, and after a few minutes in the game, I was ready to claim it as the greatest game on the system. Sadly, critical slowdown in succeeding stages hinders the game. It's not instantly noticeable in the beginning. It becomes frequently visible as the game proceeds. Conclusively, this slowdown limits Galaga from being the "killer app" that it could have been. Read more: Best N64 Emulators for PC
Centipede
Centipede requires you to save the garden against the swarms of insects. Players may get jumped at by spiders while scorpions poisoning the mushrooms simultaneously. The centipedes here can attack in 12 different ways. Plus, if you shoot them, they get sectioned and make everything more challenging and exciting.
 They are the showstopper of the game. The best thing about the 7800 version of this game is the availability of a two-player mode, and who isn't playing online these days? Friends just make the whole experience more fun.
Both options of competing and playing together as a team are available, which are not even offered by XBOX and PS2. How cool is that!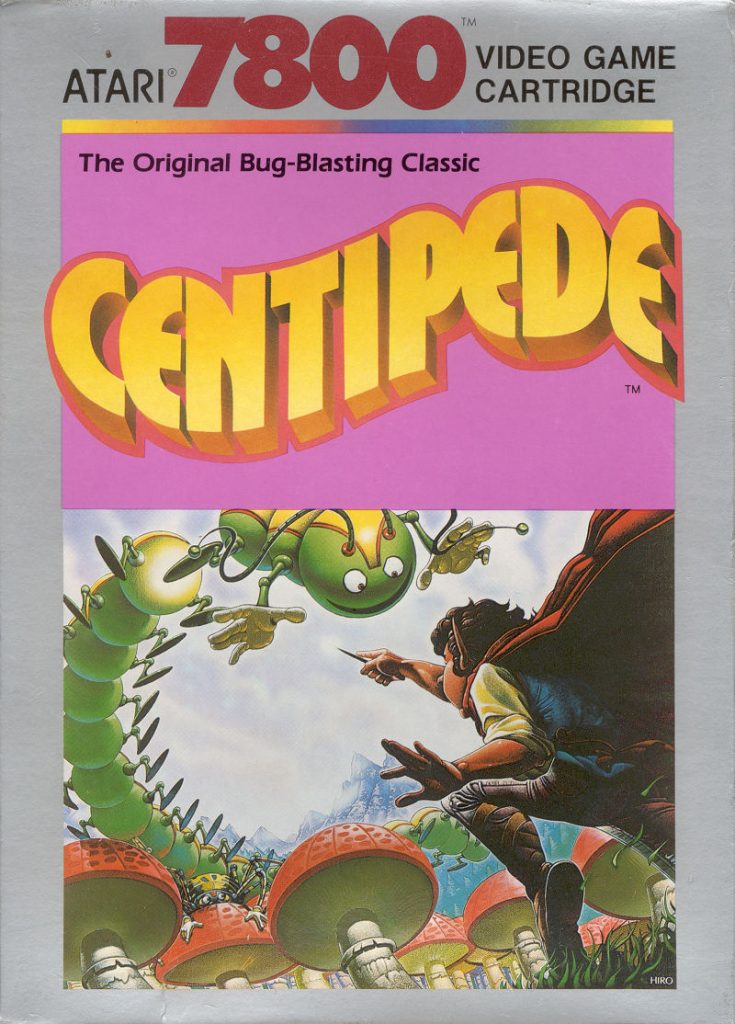 Donkey Kong Junior
Donkey Kong Jr is the sequel of the Donkey King game, which offers good and tight controls along with multiplicity and variety in its levels. The junior version is widely acclaimed for its single-screen platform. The game is like its original version in the sense of its basic game plot and players. There are new and interesting characters though, along with the old ones with improved abilities. 
For instance; Donkey King Jr's who replaces the earlier lead Jumpman has an amazing ability to climb as opposed to the cliche walk and jump pattern. Our lead can climb and swing vertically too, which takes the game to the next level.
One has to liberate Donkey King from the shackles of Mario through four stages. While doing this, you face many challenges such as birds hitting you, sparks and lightning that you need to be careful about, and much more.
Atari vs. NES
Atari 7800 was launched as a competitor to the Nintendo Entertainment System (NES). Since then, Atari 7800 vs NES has always been a debate. It was the Nintendo Entertainment System that was a mega-hit and sold loads and loads of consoles. It felt like everyone and their dogs had an NES.
The real power of the NES was the MMC chips, which increased its aptitudes exponentially. More complex games with better graphics and sound were all built into the cartridge itself. Read: Best SNES RPGs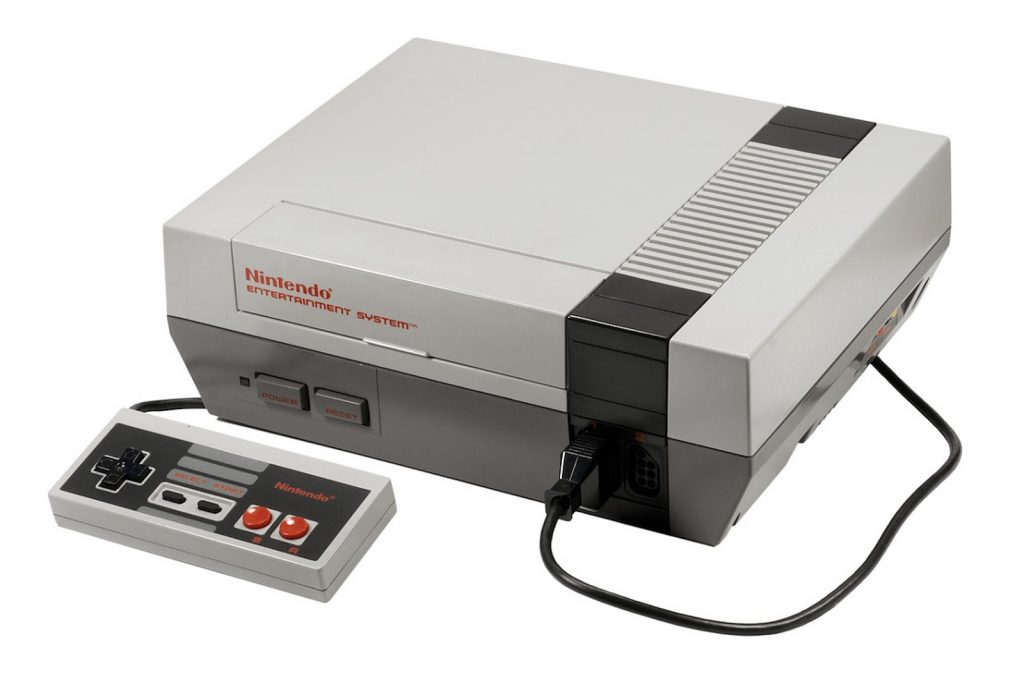 Comparison between Atari and NES
7800 had better hardware

7800 had a better design (can't really that classic console design and the simple carts)

NES had better software

NES also had a better controller

NES had finer sound
Atari 7800 vs. 5200
Atari 7800 was launched as a successor of the Atari 5200. Which one is better? Definitely a tough choice. Both the systems, 5200 and 7800, have excellent variants of the masterworks like Ms. Pacman, Galaxian or Galaga, Donkey Kong, Centipede, etc.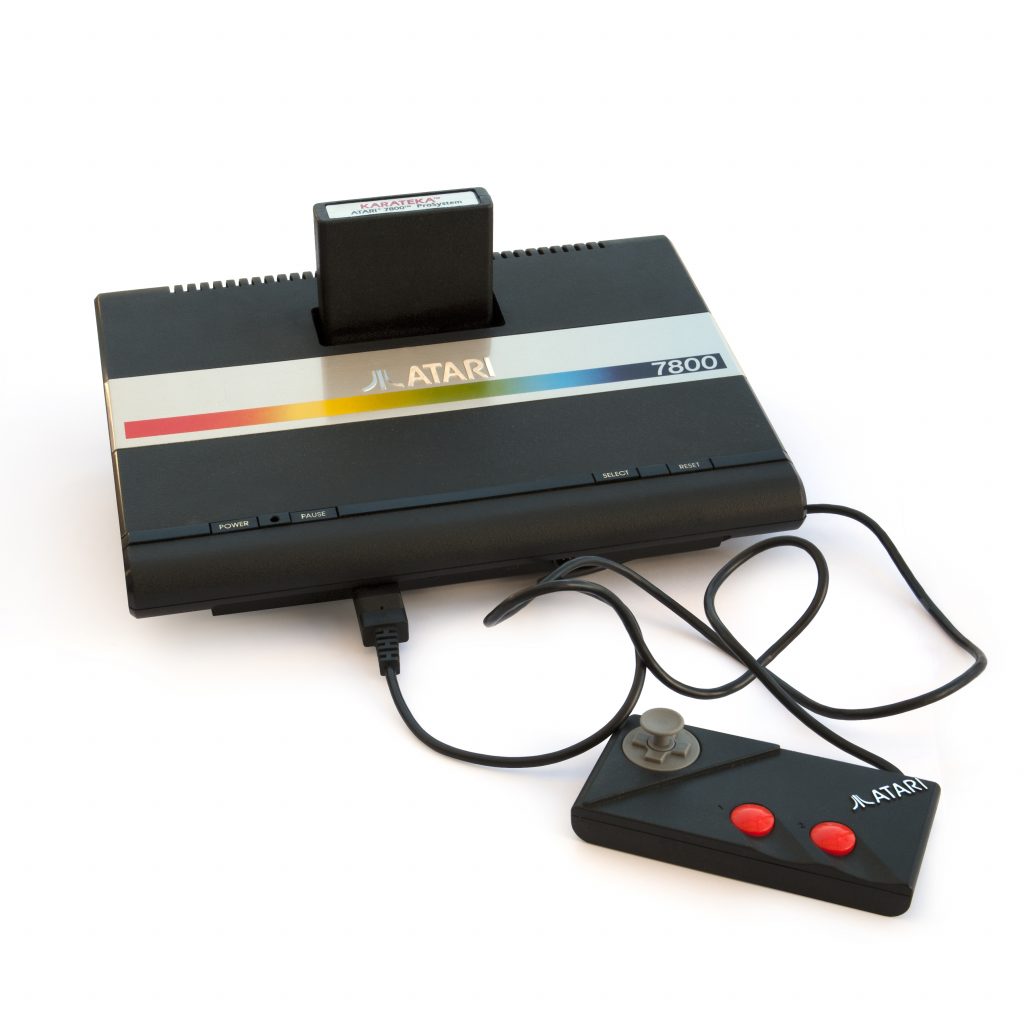 Comparison between Atari 7800 and 5200
Controllers on the 5200 were better than those on 7800

The sound on the 5200 was better

7800 had better graphics

Arcade Port that appeared on both the platforms were better on 7800
Atari 7800 ROMs had almost all the games from Atari 5200. The games on Atari 5200 take better advantage of the abilities of the system than most of Atari 7800 games. Because of the cheapness of the Tramiel approach in the era of 7800. The biggest benefits of the 7800 are that it was available in a later era, so it has some better games than the 5200, and also it is backward-compatible with 2600 so you can play its complete library on the 7800.