The North-American game manufacturer Atari marked a new era of gaming with the launch of Atari game consoles in 1977. Over the years, Atari became one of the world's most popular game systems, offering various exciting games.
Nowadays, you can come across retro-inspired Atari game consoles, ideal for passionate gamers who want to reminisce about fun old times. So, what is the best Atari game console? Continue reading this article to find out as I go through different console models.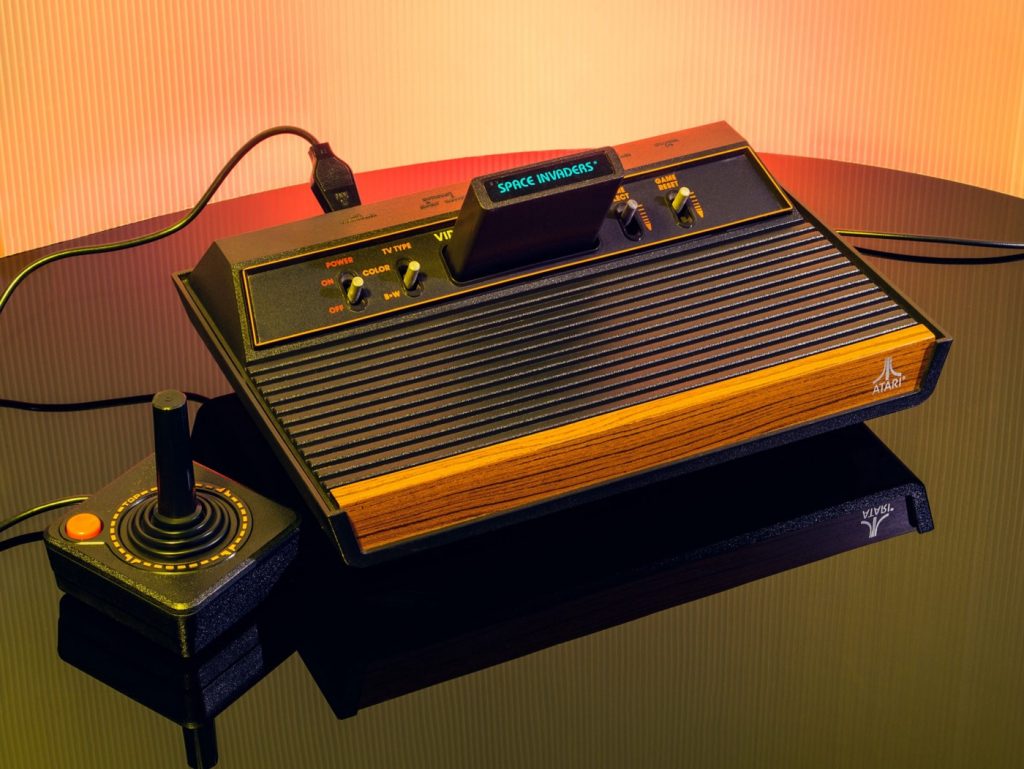 What Is the Best Atari Game Console?
Throughout the years, Atari has released multiple models of gaming consoles, each with different functions and specifications. The consoles support various games, enabling the users to spend hours playing their favorite games.
While the decision varies from player to player, many gamers agree that among the best Atari consoles are Atari 2600, 5200, 7800, Lynx, Jaguar Atari VCS, and Atari Flashback 8 Gold.
About Atari Game Consoles
Over the last few years, the video game industry has been flourishing more than ever. People enjoy playing realistic video games at home and watching many professional gamers and streamers showcase their incredible skills online and in tournaments.
Atari has had a considerable role in the development of video gaming throughout the years – a pioneer in arcade games.
The original Atari VCS gaming system came with two joysticks, paddle controllers, and a game cartridge. It was connected to a standard TV set with computer chips for graphics and sound.
The Atari gaming system dominated the gaming industry for years featuring an innovative cartridge-based system, a plethora of games, and high-end graphics.
The Best Atari Game Consoles
The Atari gaming systems have become increasingly popular over the years due to their entertainment and convenience.
Thus, what is the best Atari game console? If you are an old-style gaming enthusiast interested in this field, here I present you with some of the best Atari consoles of all time.
Atari 2600
The classic Atari 2600 is the antecedent of video game consoles, making Atari one of the biggest names in the gaming world. The Atari 2600 is the most affordable game console that offers the largest selection of games in different genres. 
The gaming system includes removable game cartridges, different types of detachable controllers, and the ability to select from several games from one cartridge. It has a practical design, good graphics, and sound quality.
Atari 5200
After the huge success of the classic Atari 2600, the brand introduced a new version with new and advanced features and a much faster processor.
In contrast to the previous edition, Atari 5200 has several buttons for pause, start and reset and features controllers for various other functions.
This Atari console features a 360-degree speed-responsive joystick and has enough space for a wide game library.
Read more: Best Selling Game Console of the 90s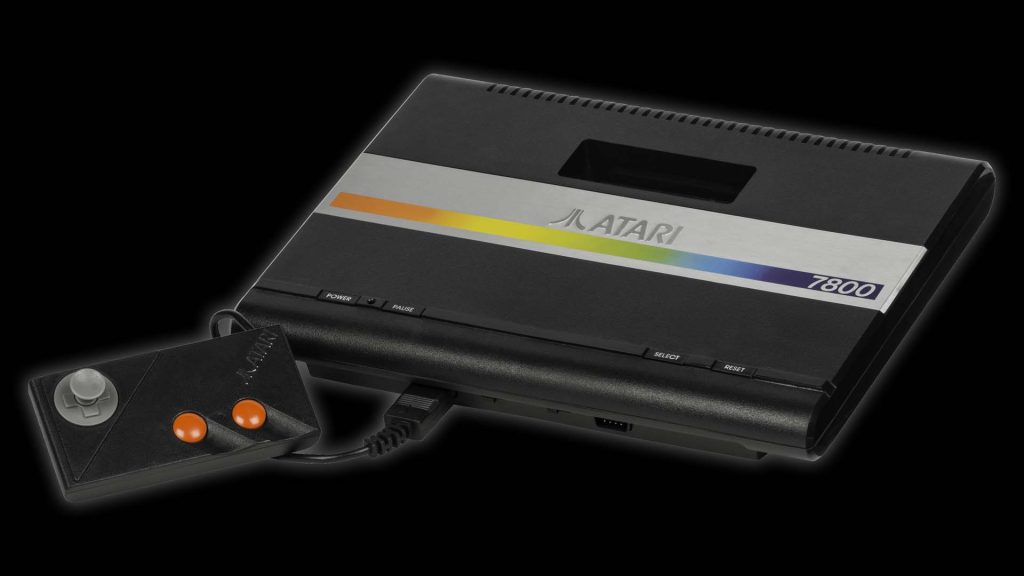 Atari 7800
The Atari 7800 pro system has more advanced features than the previous versions. Such features included amazing quality graphics and a digital joystick with two buttons.
It supports arcade-type quality games using this game console and is ideal for any classic gaming enthusiast.
The console is suitable for playing the most popular Atari games and the Atari 2600 game library without the need for add-ons. This makes it excellent for every nostalgic gamer out there. 
Atari Lynx
The Atari Lynx is an 8-bit handheld game system that was specifically designed to compete with Nintendo. It features an LCD color display and advanced full-color graphics, contributing to many sales. 
The console has an interesting and durable design and features a large library of games. Atari also launched a second Atari Lynx console, featuring a backlit screen and many good games.
Atari Jaguar
Atari also launched Jaguar, a console with a 64-bit system, released to the world for the first time.
The console supports many games, including popular games like Wolfenstein 3D, Predators, Space Ace, and others.
Later, the brand also introduced a Jaguar CD add-on, as this console competed with the new generation of consoles from other companies.
The Atari Jaguar was ahead of its time as the first console to touch on 3D games around the time it was launched. Nowadays, this is a valuable console and collection item that costs far more than the others. 
Newest Atari Editions
Atari VCS (2021)
The Atari VCS was introduced as an homage to the legendary Atari 2600. It supports many classic Atari games and modern games such as Doom and GTA.
This console provides excellent graphic quality and has a large memory capacity. Its design is inspired by the original gaming console and comes with around 100 pre-loaded games, such as Spear Master and Unsung Warriors.
Atari VSC comes in two versions, known as Onyx and Black Walnut. It has a nostalgic console design and upgradable storage, an incredible option for every retro-gaming enthusiast.
Atari Flashback 8 Gold
This model offers wireless controllers with the same controls and games as the classic Atari 2600. It uses AA batteries to work, but it also allows you to connect wired controllers if that is how you prefer gaming.
The Flashback 8 Gold has the same classic games as the original console and many new ones you can enjoy.
It features sharp graphics and has a lightweight and sophisticated design. The console also has a pair of paddles, built-in games, and many advanced features.
Also read: Best Selling Atari 7800 Games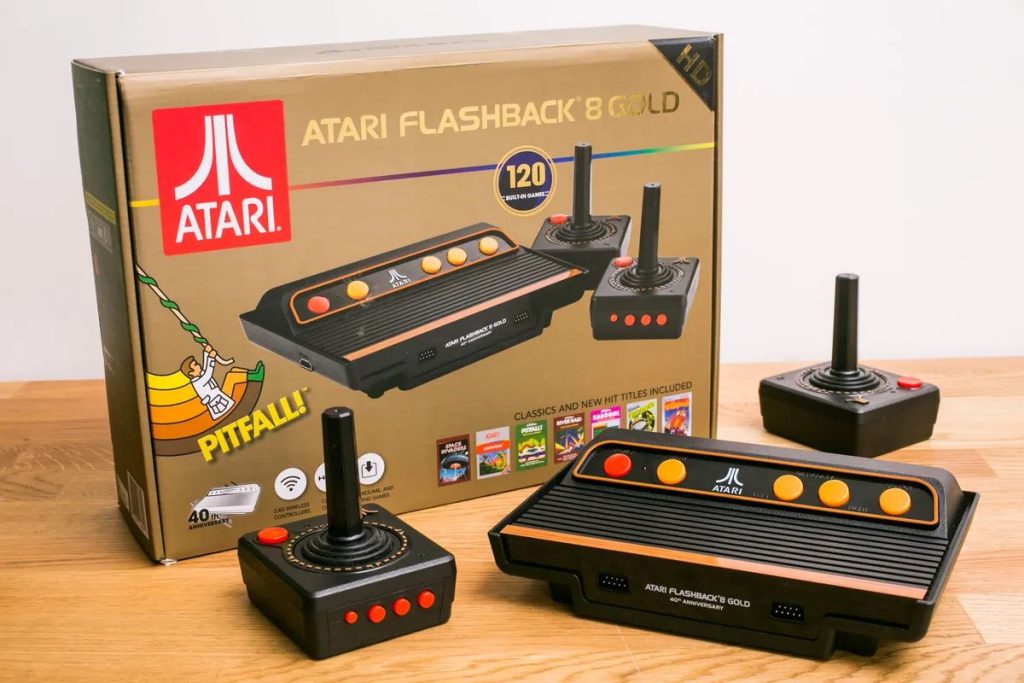 Conclusion
Therefore, what is the best Atari game console? After reading this article, you can determine the answer based on your gamer preferences.
The Atari consoles were a new beginning for the gaming space and continued to be an inspiration for many gaming manufacturers.
These types of consoles are still used today and are loved by many nostalgic players around the world.